IACA ON PAPER
Periodical
Association IACA voluntary-service onlus non profit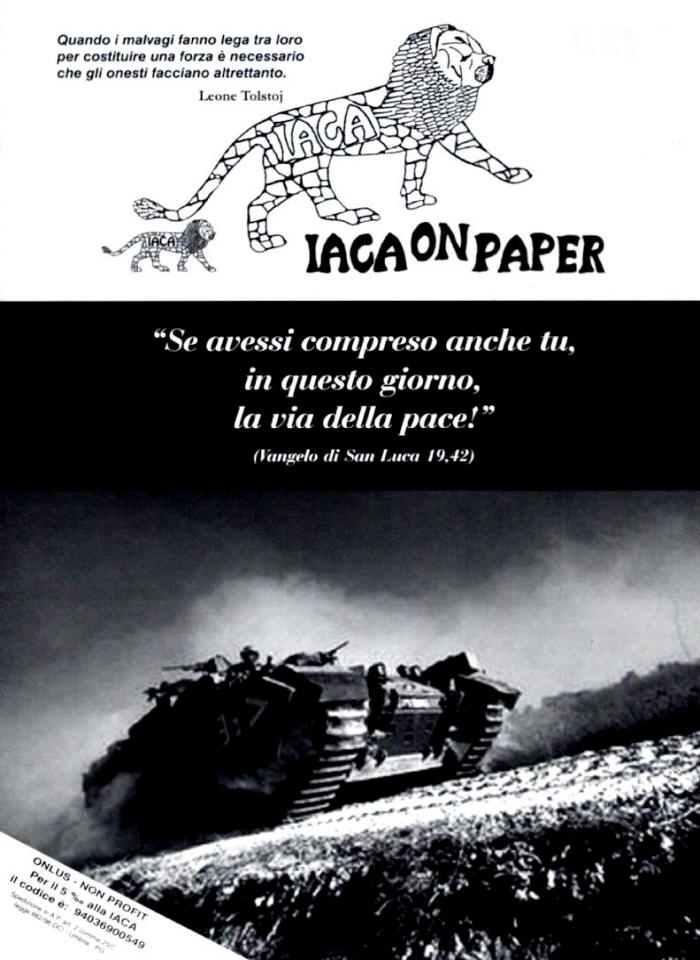 In the second page: "Israel but which peace?"
---

To receive free the latest edition of the newspaper write to
---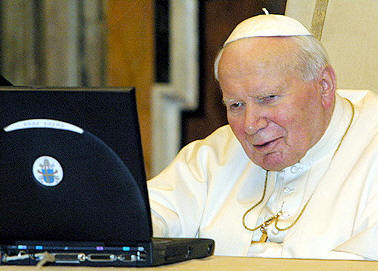 John Paul II: "Internet, new prophet for the Word of God"
Here a peculiar comment on the prophecies of Marcello Ciai:
From the important Italian newspaper "La Stampa" an article signed by the famous writer Guido Ceronetti, regarding another vision preceding for a little the attempt on the Pope of 1981.
...The breakdown between prophetism and priesthood is always unevitable. Nevertheless, turning over the pages of the smoking prophecies of Marcello (today about sixty, white beard, human warmth) you read, that on the first of May 1981 he had the vision of the Pope seriously ill, standing "behind a small white hospital table".
Thirteen days later there was the attempt of Agcà, and it is true that the Pope, though injured, remained
"on his feet"....
Guido Ceronetti
Monsignor Domenico Sorrentino, one of the editors of the work entitled "Sense of divine and mistery of God in Giordano Bruno" makes an analysis which finishes with an absolutory "imagination" of the Dominican ended up on the stake in 1600: "We know - Monsignor Sorrentino writes - that the Christ, inseparable from his Church, is however bigger than it and is operating far beyond its visible frontiers."
Ciai's " WORKS " WHICH YOU DON'T FIND IN INTERNET - Interesting current world events -
What one cannot find in this page as to articles or images, will be found in the Ciai's Archive
searching with patience, with reference to the month and the year. Thank you!
" WORKS " WHICH YOU DON'T FIND IN INTERNET
Interesting current world events