THREE FASCINATING BOOKS WHERE PRODIGIES OF FAITH AND MYSTERIES OF PROPHECY
ARE INTERTWINED WITH EXCITING EPISODES OF REAL LIFE;
STORY AND PROPHECIES OF THE PROPHET OF ASSISI MARCELLO EZEKIEL CIAI.
Fourty-one years ago, hunting on the Trasimeno Lake, a man of the land of Assisi saw "something"...
The writer and journalist Guido Ceronetti reported the fact in an extensive article on this man, of which he wrote among other things: "...turning over the pages of the smoking prophecies of Marcello, white beard, human warmth..."; unequivocal prophecies, as the one about the earthquake in Assisi; or the other, also dated 1995, concerning the collapse of the world economy with all its dramatic social and political consequences, that amongsy other things announced in advance: "...manufacturers, business-men and stylists will be confused and will turn pale. The economy will collapse and the workmen will be dismayed..."; and also foretold tragic humanitarian catastrophes and masses of refugees in various parts of the world: "Oh, I see a caravan of refugees in mourning, sick, injured..." Prophecies on Rome and the Vatican: "Everyone is like a fiery stallion who nights after the woman of his brother. But here the true horses, those mounted by cruel and victorious warriors trample against and towards you. They have erected a bastion, and there the Holy War is being prepared". True, real prophecies, which reveal future events, disclosing their "why".
The adventure of the lake was only the beginning of a very particular personal and community experience, full of wonders and mysteries, and exciting episodes of human solidarity, that are reported in these books which faithfully document a story that has something incredible, and speaks to the heart of many.
This man in ageing and sickness now lives in poverty and prayer, in a few square meters of an old hayloft with a crumbling roof, covered by a tarpaulin. To him the Lord has revealed and reveals "great and terrible things", but also marvellous and astonishing ones, always for the true good of those who receive them.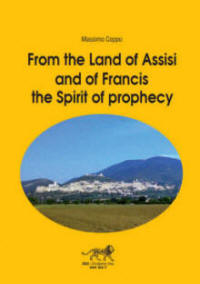 | | |
| --- | --- |
| | |
If you are already in Assisi look for Massimo Coppo

********

... and more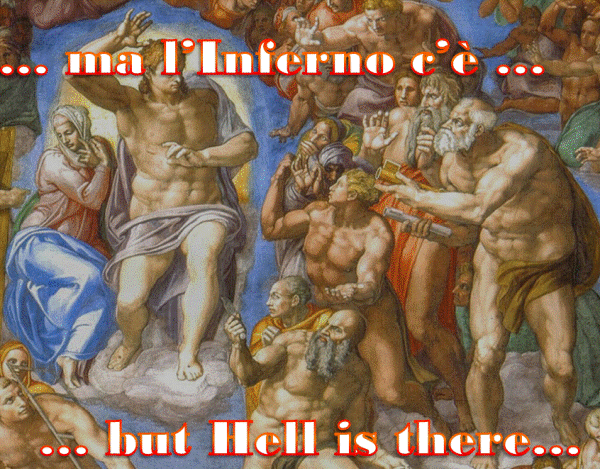 A book on-line about an unavoidable topic
(for the full paper version write to: iaca@iacaassisi.org)
---

Send your offer through bank to: I.A.C.A. International Association for Christian Action - Assisi
C.R. dell'Umbria S.p.A.
IBAN IT44 N 03069 3828 810000 0006641 SWIFT/BIC CRSPIT3S


The Book in various languages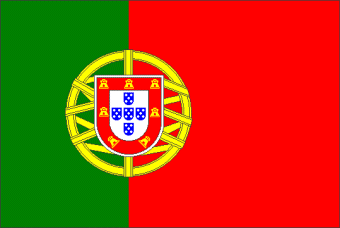 Click the flag to read the book in your language
A short biographic account concerning the author:
Massimo Coppo, son of the writer and teacher of Arts and Philosophy Alberto Coppo, was born at Foligno (Perugia) the 10th of May, 1948. He received a diploma in classical studies (liceo classico), and won a scholarship of the American Field Service, so attending the Columbus High School in the State of Indiana. Later he took a degree in agricultural sciences, with first class honours, then becoming a teacher. He left everything after the meeting with Marcello Ciai, and held as a volunteer in the Association IACA the task of treasurer and responsible for the agricultural sector. Since 2010, after a particular call he is staying night and day in Assisi, in a penitential mission of prayer and Christian witness.


Read some comments about the book


Read some messages sent to the IACA association and to Massimo Coppo
---

The IACA as a volunteer association Onlus no-profit lives by donations.


You can write an e-mail to iaca@iacaassisi.org
or also call the number 075.8038408 (from abroad +39)

---
Let know this opportunity also to whom you have at heart!
Click here to send this page
You can also give a special gift: we'll send the book free, without charges, to whom you want!
---
" WORKS " WHICH YOU DON'T FIND IN INTERNET
Interesting, current world events